YARENH Steak Knives Set 6 Piece-HXZ Series
Regular price
$113.00 USD
Sale price
$68.99 USD
Unit price
per
Sale
Sold out
YARENH Steak Knives Set 6 Piece-HXZ Series
Product Parameters
Overall Length:

255 mm

Blade Length:

 

5"/145mm

Blade Width:

 

23mm

Blade Thickness:

 

2mm

Packing:

include 6 pcs dinner Knives,are packed in the same gift box
Product Material
Blade Material:German high carbon stainless steel 1.4116

Handle Material:Pakka-wood,optical lens processing
Features
One-piece forged

Full tang

German stainless steel
Care Instructions
Hand-wash with warm water and a mild detergent

Rinse and dry immediately

Do not place in dishwasher

Avoid cleaners containing bleach or citrus extracts
Share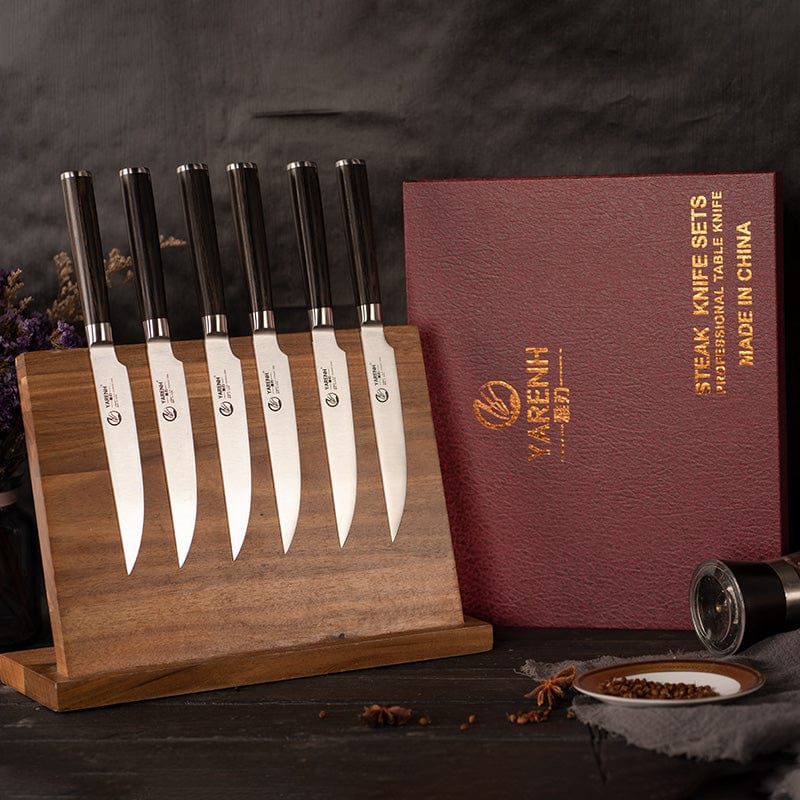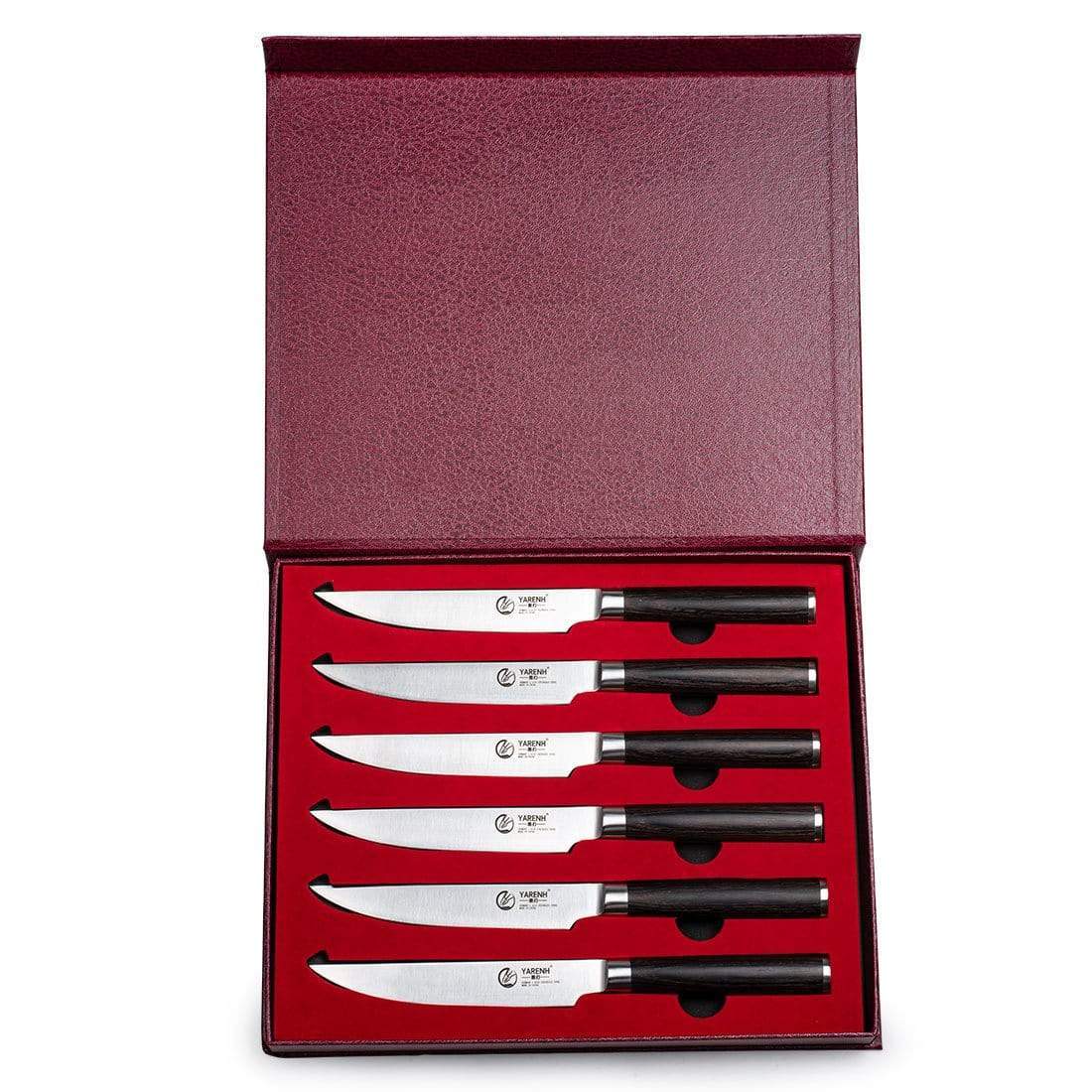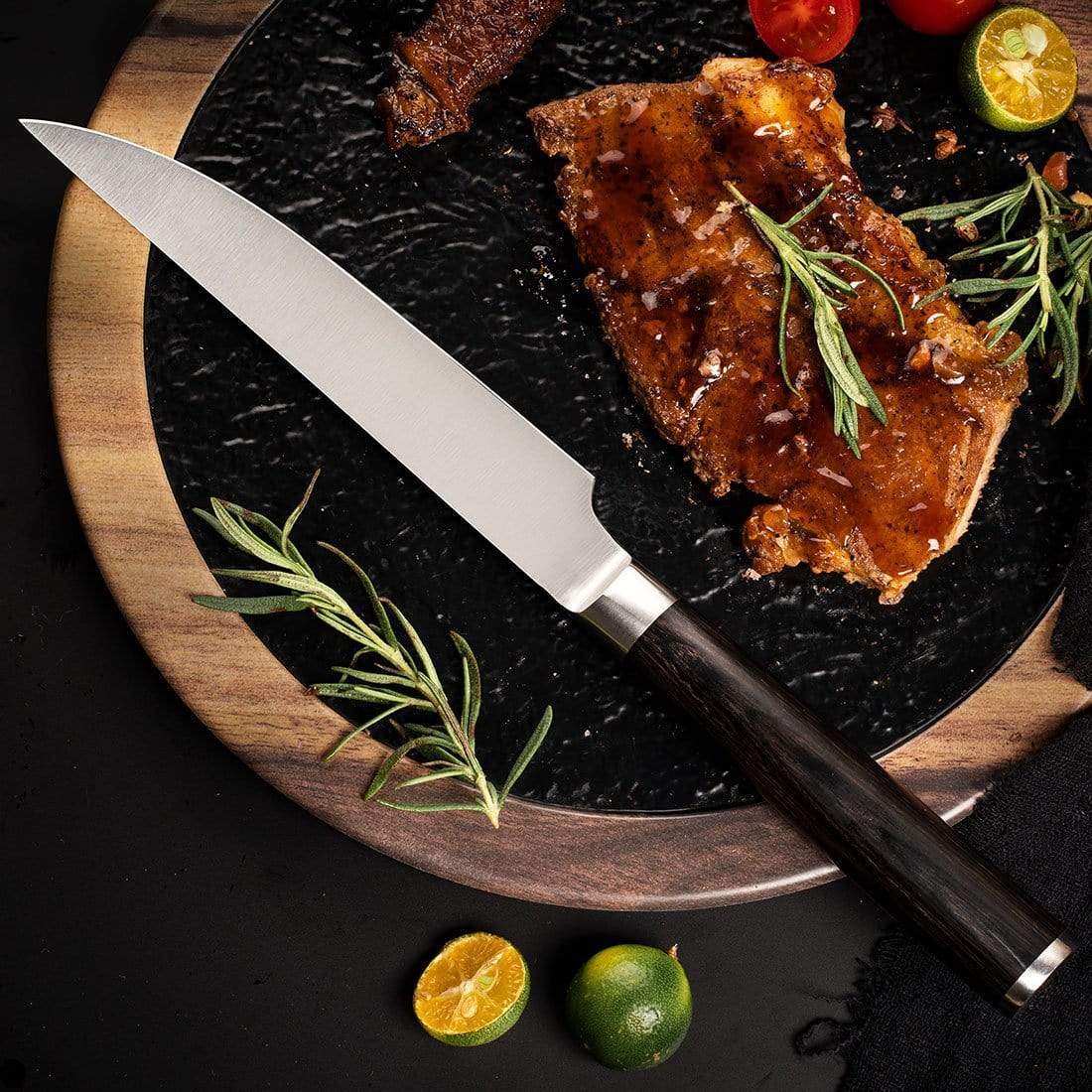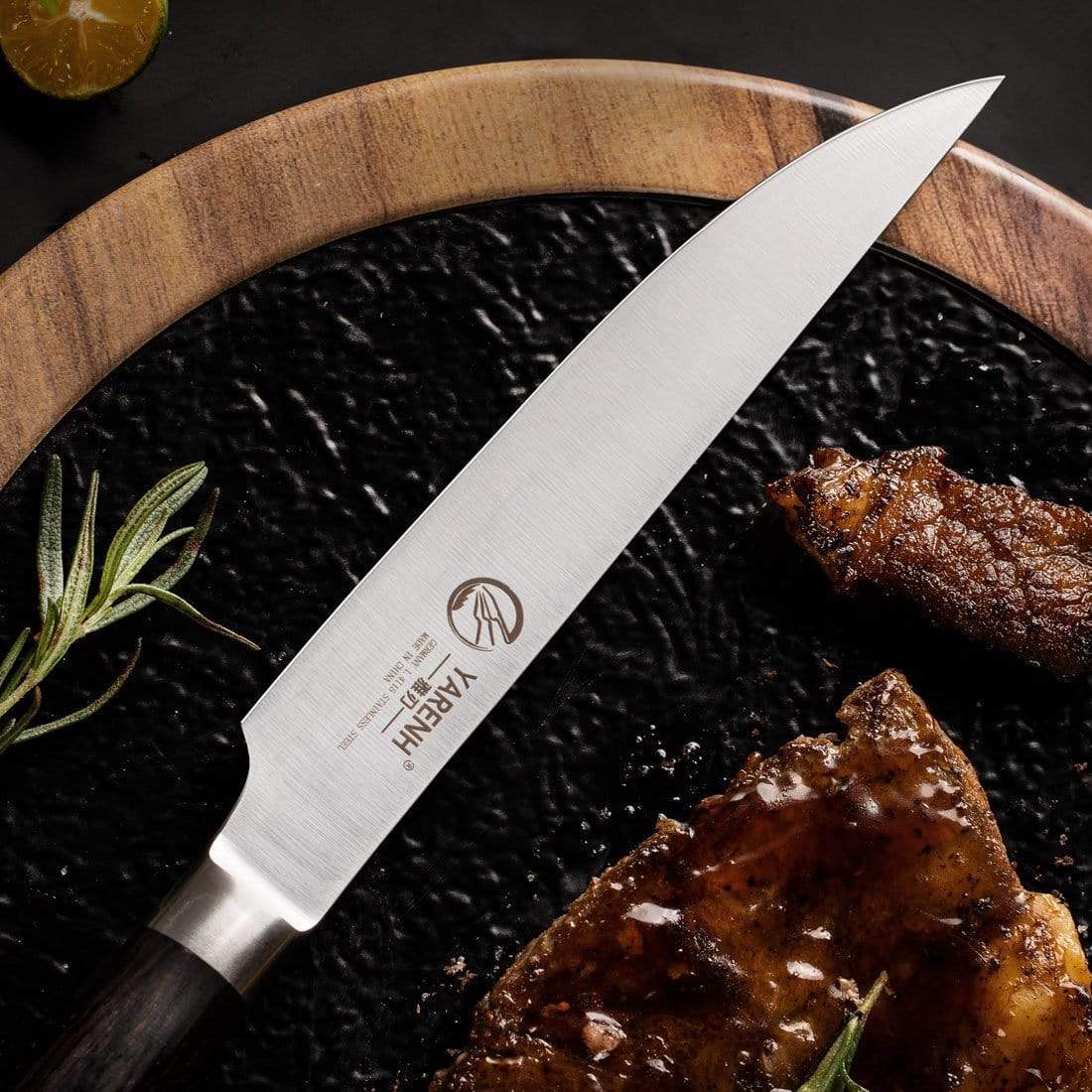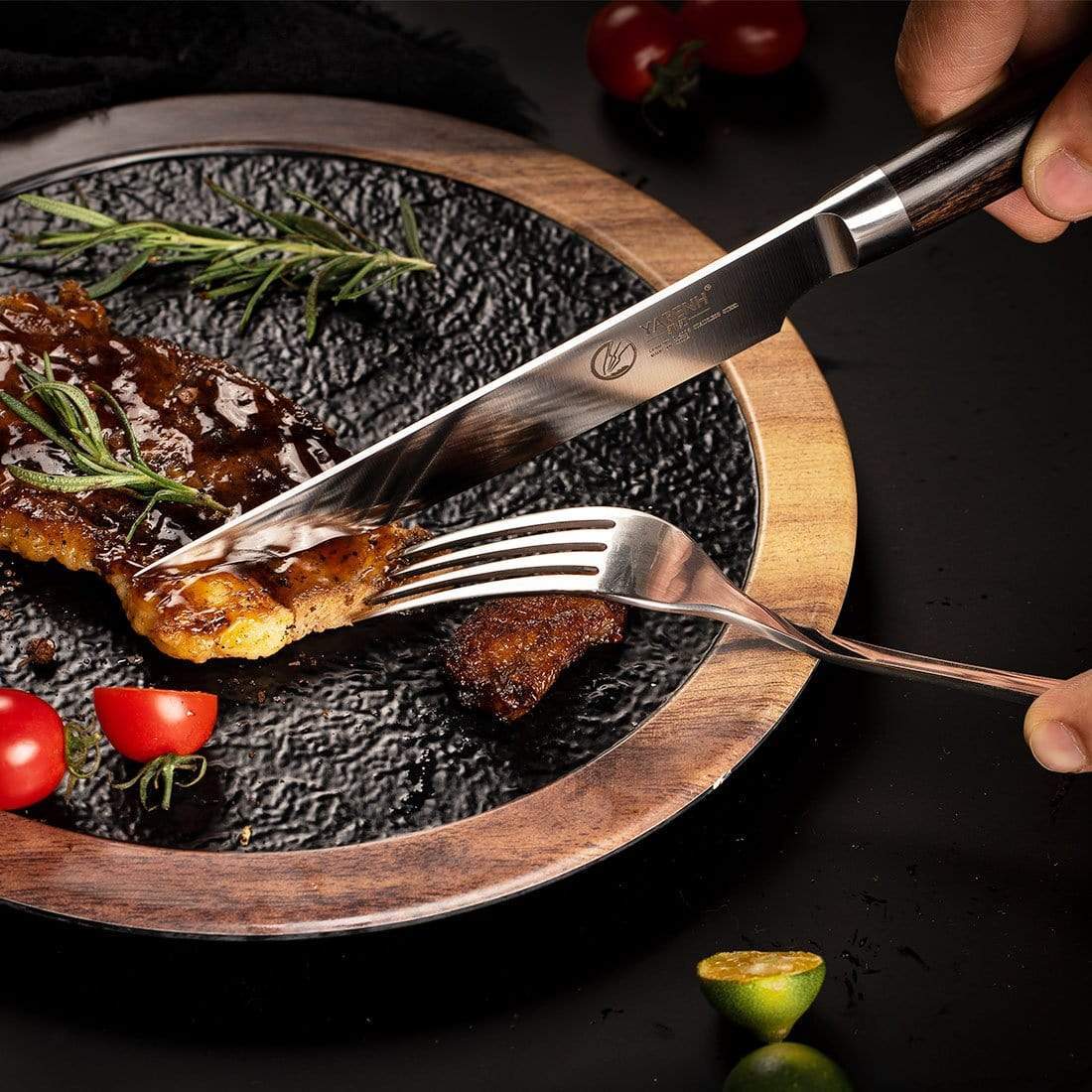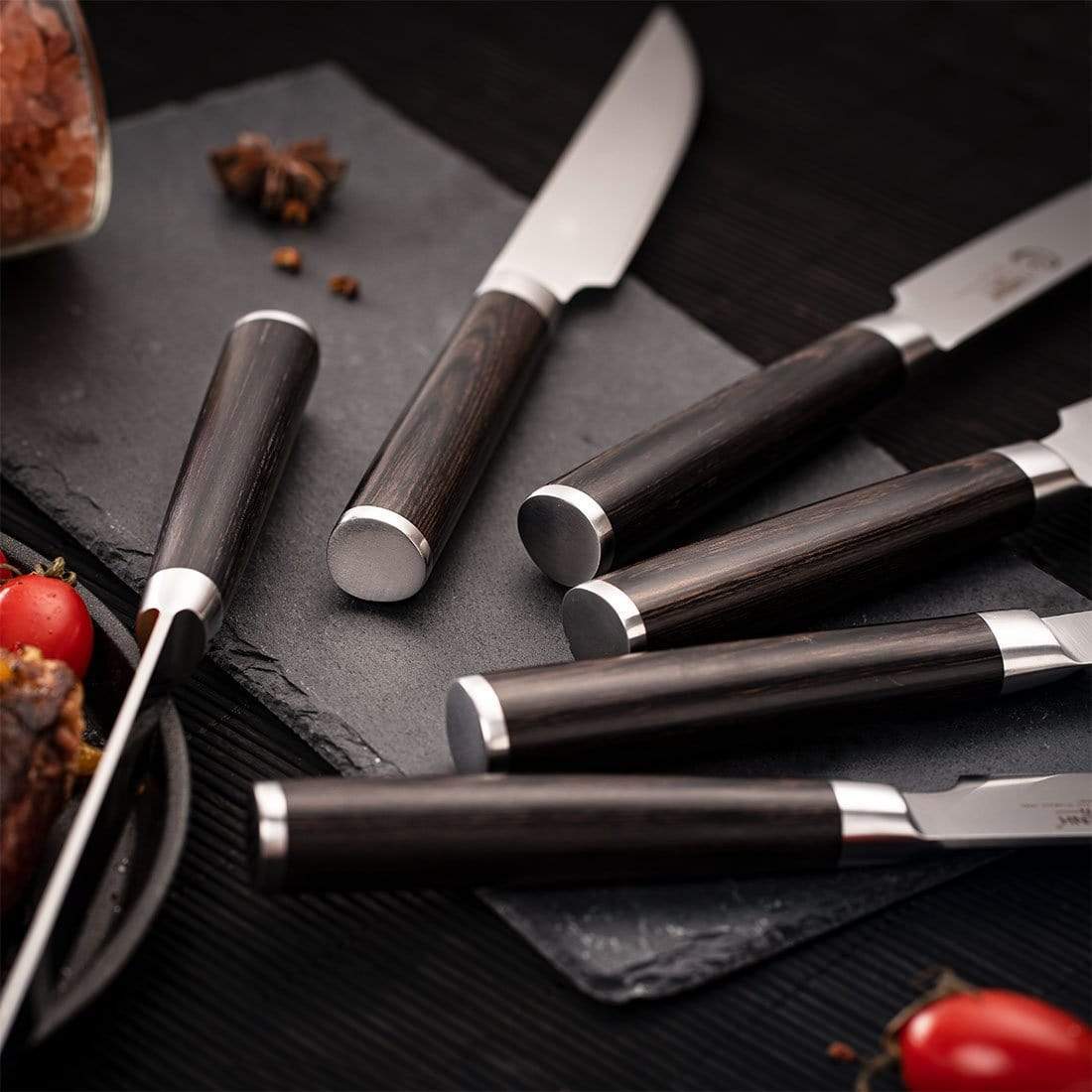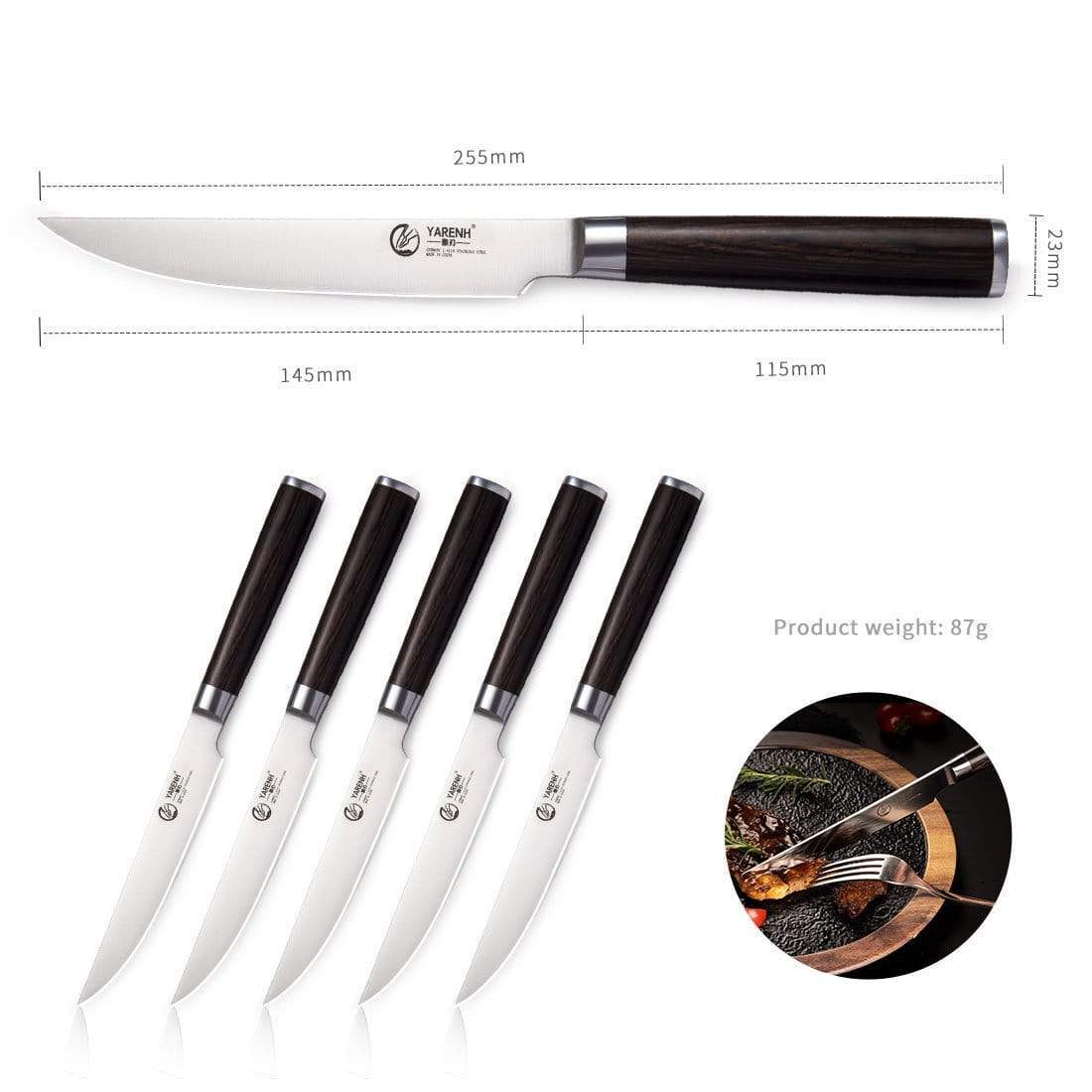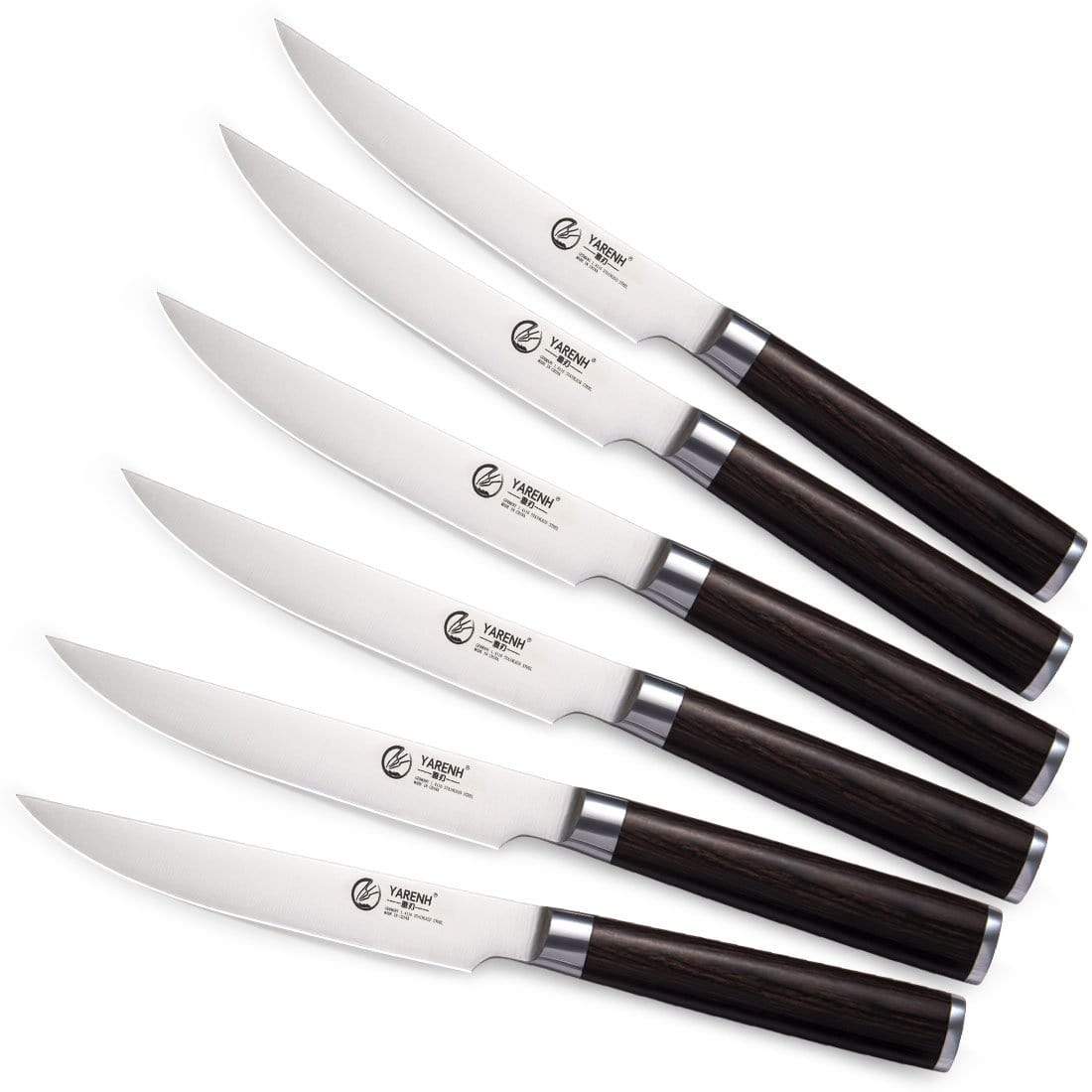 Заказ доставили в Москву за 17 дней. Продавец его идеально упаковал в два слоя воздушной пленки, между которыми вложил подарок - кухонные ножницы. На все вопросы продавец отвечал быстро, по существу и очень вежливо. Большое спасибо! Ножи брала в подарок, поэтому не вскрывала упаковку - красивая подарочная коробка запечатана в полиэтилен. После вручения дополню отзыв. Ещё раз спасибо!
Nice knife! This is the tenth in the set. Delivery by courier to the house.
Delivered quickly. the knife is sharp, high-quality, cute.
The seller packed it perfectly in two layers of air film, between which he put a gift - kitchen scissors. The seller answered all questions quickly, to the point and very polite. Many thanks! I took the knives as a gift.
Delivery from Russia, five days... Everything is like in the description!